4th Grade Summary
Teachers: Mrs. Jen Boris & Miss Rebecca Rohde
Mrs. Boris's Classroom Philosophy:
Jesus is the perfect example of a teacher. I strive to follow His example by providing a quality Christian education within a loving, nurturing environment, with Him as our leader.
1) Highlights:
The fourth grade students have the chance for some major roles in the Musical which the 3rd and 4th grades perform usually at the end of February. Fourth grade gets their first experience with using lockers for their backpacks, supplies, and outerwear. This is a good experience with learning more about organization and responsibility.
Another highlight of fourth grade is when the students have a chance to partner with a kindergarten student for a Reading Buddy time on Friday afternoons. Not only do they practice their read aloud skills with the kindergarten students, they also form special relationships with those children.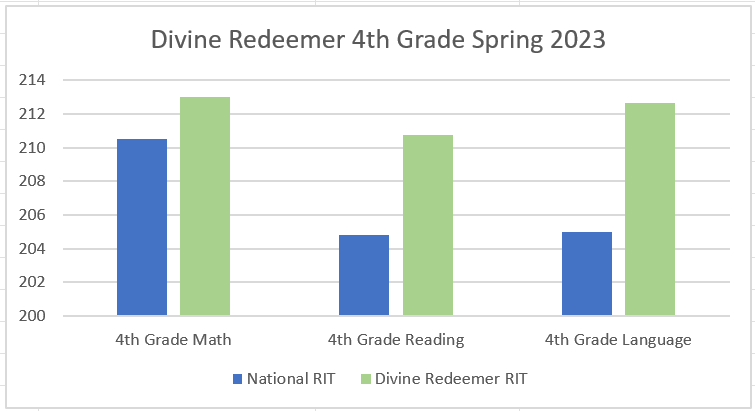 2) Field Trips:

Lake Country Lutheran - Spring Play




Madison - Capitol, Historical Museum, Camp Randall

Old World Wisconsin
3) Curriculum
The students begin to get acclimated with switching classes. Mrs. Boris teaches Reading to both classes while Mrs. Cox teaches Math to both sections of fourth grade.
Social Studies focuses on the five regions of the United States with an emphasis on our state of Wisconsin during the fourth quarter.
Both classes work on research projects which helps the students develop a better understanding of the research process. They then work on summarizing their information by putting it into their own words. Another research skill they learn and practice is how to cite the sources they use.
Math: In 4th grade, students focus on learning the concepts in depth through many facets of learning and collaboration. Practicing math facts is an important part of fourth grade mathematics. Problem solving is another key aspect of math at this level. They will continue to solve multi-step word problems involving multi-digit numbers. They extend their understanding of fractions, including equal (equivalent) fractions and ordering fractions. We focus on helping them learn why the math works the way it does and how to apply it to real-life situations.
Reading: Selections are taken both from novel studies and from utilizing the wealth of stories from our reading curriculum. Many skills like comprehension, decoding, and vocabulary are taught and practiced throughout the year. The students have a wide genre to explore. The love of reading for the students is encouraged through teacher and school library times.
4) Technology:
Students utilize both iPads and laptops in fourth grade. Integrating technology into the classroom is an effective way to connect with students of all learning styles. It gives students the opportunity to enhance the interaction with their classmates and instructors by encouraging collaboration. Using technology in the classroom gives teachers and other faculty members the opportunity to develop their student's digital citizenship skills. It is an important skill to know how to use mobile devices. But we believe that using electronic devices correctly and responsibly is of even more importance.
Google Classroom along with other Google Apps are integral in many parts of the lessons throughout the year. The students become experts using Google Slides for presentations. This learning app also increases their research abilities which will be critical throughout the remainder of their schooling at Divine Redeemer and into high school.
EPIC is an App which offers unlimited access to 40,000 of the best children's books and learning videos
We use Typing.com for practicing typing skills. Xtra Math is an App which is a free program that helps students master addition, subtraction, multiplication, and division facts.
5) Specials:
6) Electives: N/A
7) Extra-curriculars:
8) Lunch:
11:15 - 11:45 AM
Morning and Afternoon Snack times
9) Recess:
11:45 AM - 12:15 PM