Highlights
---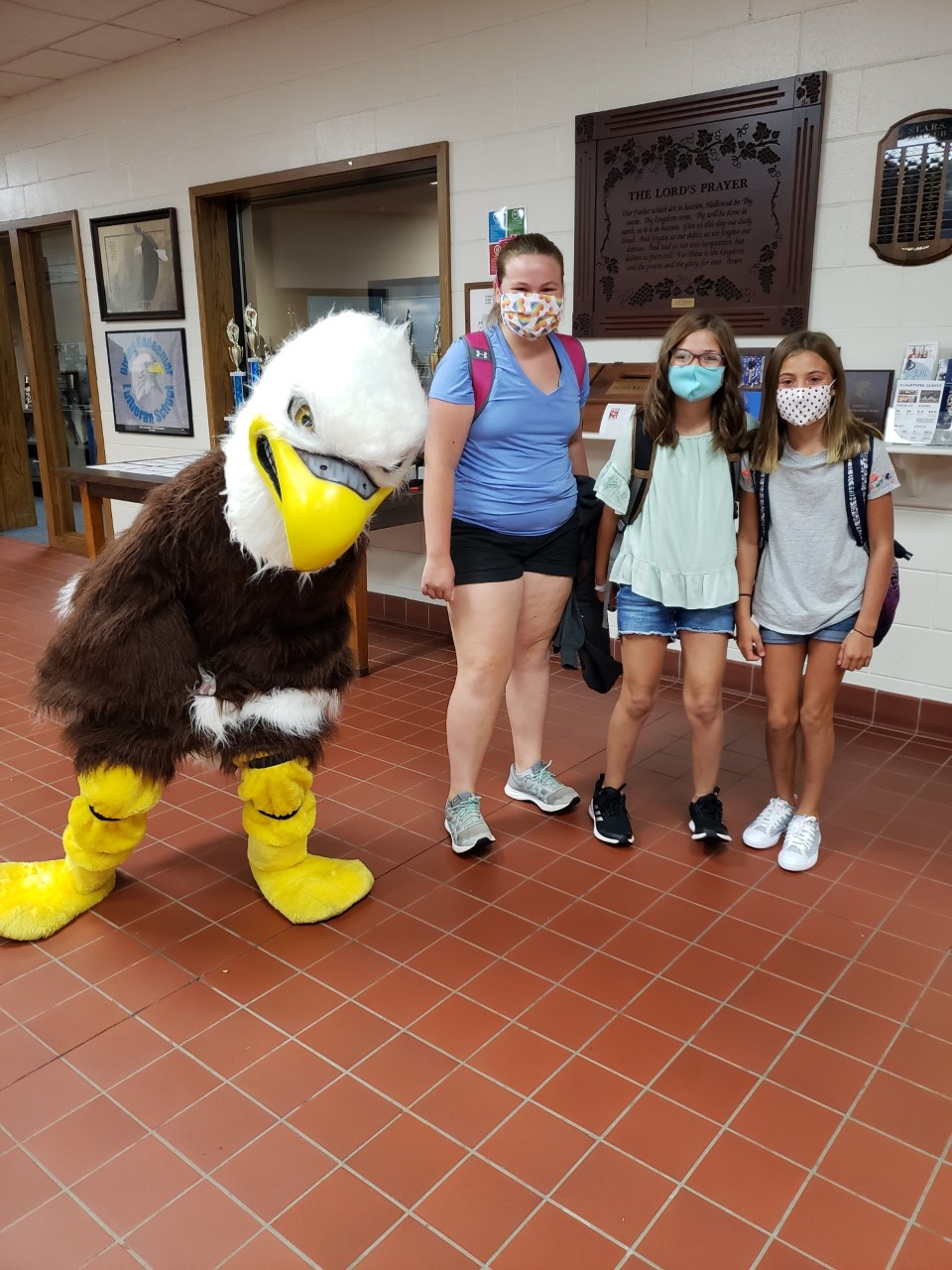 2020-2021 First Day of School
Students returned in-person for a great first week of School! Divine Redeemer Lutheran School opened its doors for the 2020-21 school year on Tuesday, August 25th. The weather may have been rainy, but everyone's spirits and energy shined a light on a great first day! Door entrances were decorated for the students' entry and personalized signs lined the front of the school. These signs reminded the DRLS family how much they were missed and welcomed back! Even, Marty, our school mascot joined in the festivities welcoming students and parents. The second day of school replaced the rain with beautiful sunshine as students enjoyed their first chapel outside!!! This year's school theme- "God is greater than the highs and lows" comes from Romans 8:38-39 and reminds us that nothing can separate us from the love of God! With everything that is going on in our world today, what an amazing and strong message for our children! Divine Redeemer Lutheran Church and School is a strong, compassionate, vibrant family of Christians that care for the health and education of its members, while including their spiritual and emotional health as well!
Wed Aug 26 07:00 PM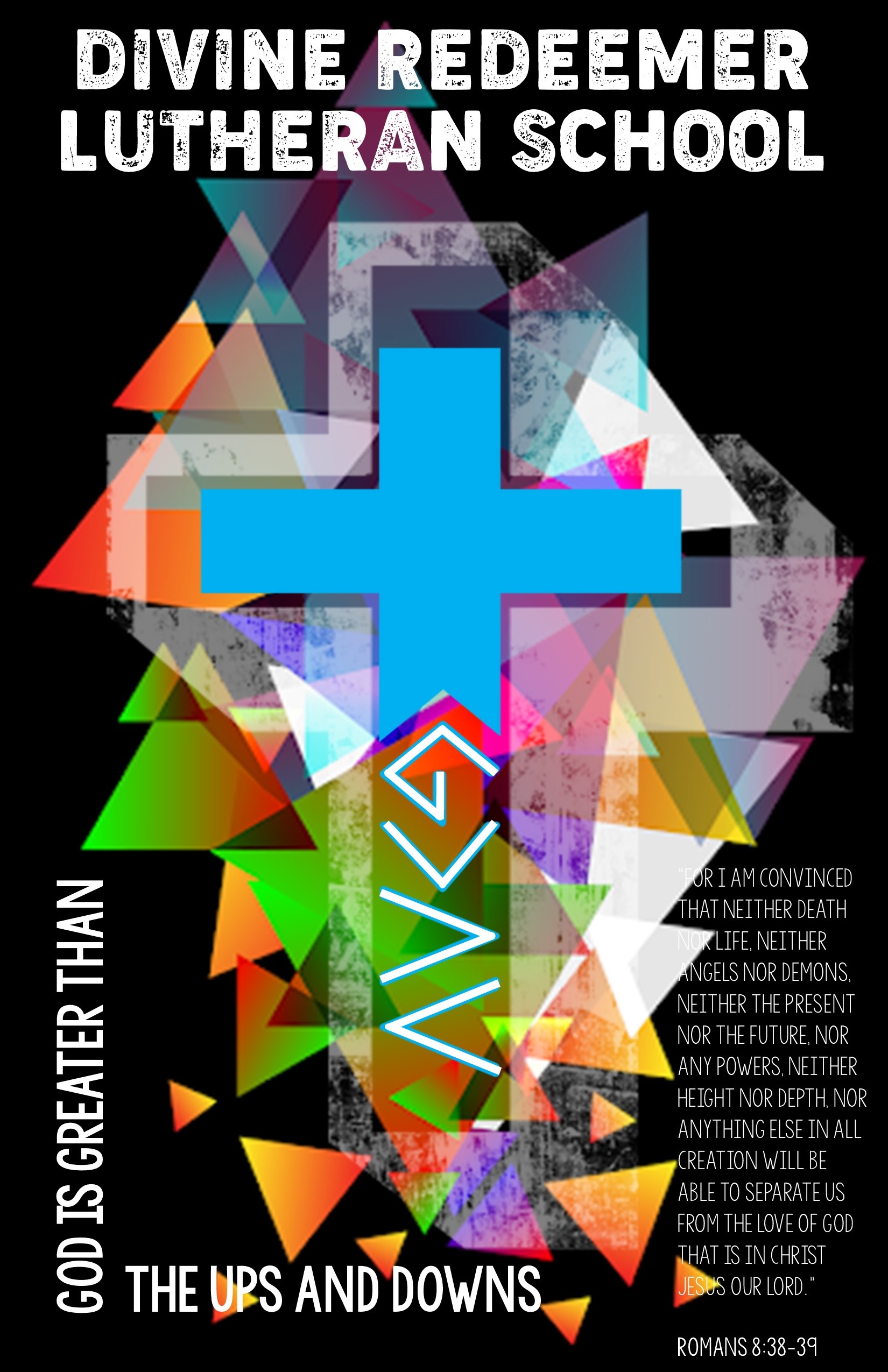 2020-2021 School Theme
ROMANS 8:38-39 For I am sure that neither death nor life, nor angels nor rulers, nor things present nor things to come, nor powers, nor height nor depth, nor anything else in all creation, will be able to separate us from the love of God in Christ Jesus our Lord.
Wed Aug 26 01:46 PM