5th Grade Summary
Teachers: Mrs. Lisa Plopper & Mrs. Elise Lorenz
Classroom Summary
❖ Our classrooms are a place to celebrate the unique person that God has made your child! We work hard to celebrate differences and provide an individualized approach to help students use their gifts and talents to feel successful and appreciated. Students are encouraged to learn from their mistakes, persevere through challenges, develop independence, and have fun while learning!
Highlights
❖ First year for:
➢ Downstairs in Middle School Hallway
➢ Band/Drumline
➢ Athletics
➢ Forensics
❖ Switch classes for multiple subjects
➢ Math/Science
➢ English/Reading
❖ Extra-Curriculars
➢ Band/Drumline
➢ Basketball
➢ Volleyball
➢ Track
➢ Cross-Country
➢ Cheerleading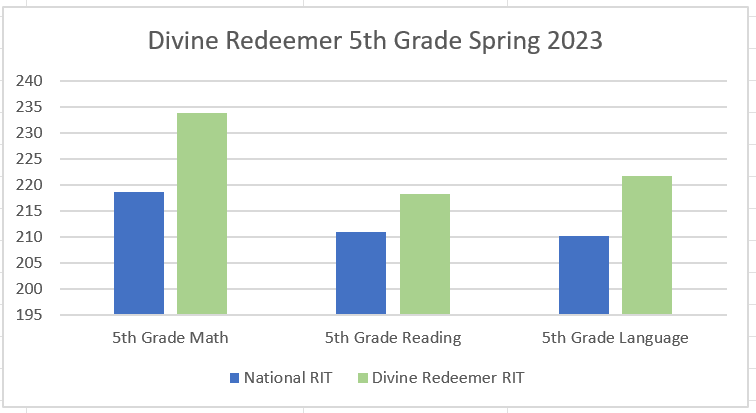 Field Trips

❖ Service Projects like Feed My Starving Children
❖ Outdoor Education - with Camp Lutherdale
❖ LCL Visit Day
Curriculum Features
❖ Religion & Memory Work Monthly character traits are focused on to assist students in building their Christian character. Monthly traits include Perseverance, Thankfulness, Humility, Joy, and Courage. Through Memory verses, Bible stories, contemporary Christian music, read a-louds, whole class discussions, small group inquiries, and written work, these Christian Character Traits begin to mold our children.
❖ Literacy - English Grammar is a basic fundamental skill for communicating with others. The foundational knowledge of English grammar enables each of us to speak, read, and write so others understand the message. Units of study include sentence structure and genre and parts of a sentence, i.e. nouns, verbs, adjectives, and adverbs.
❖ Literacy - English Writing allows students to explore the writing process as they generate writing topics, complete drafts, learn and practice positive ways of response, and develop published pieces. Writing Genres of focus: descriptive writing including personal & creative narratives; expository writing including compare & contrast research; opinion & persuasive writing; and poetry.
❖ Literacy - Reading strategies & skills are focused on with direct mini-lessons and practice. These include word attack skills (i.e. vocabulary building, prefixes & suffixes, Greek & Latin roots) and comprehension strategies (ie. cause & effect, summarizing, compare & contrast). Through a wide variety of novel studies including The True Confessions of Charlotte Doyle, Hatchet, Esperanza Rising, Out of the Dust, Wonder, these strategies and skills are intertwined.
❖ Literacy - Spelling enables students to develop a deeper knowledge of words, thus building stronger connections between the letters and their sounds, along with learning high-frequency words at their level. These are foundational skills to improving both reading and writing.
❖ Math Our Math program is a balance between solidifying basic facts and mathematical concepts, while challenging students to develop a conceptual understanding of math while applying skills to real-life situations through modeling and problem-solving techniques. Our goal is to help students understand not only what to do to solve math problems, but also why they are doing it.
❖ Science 5th grade Science is an opportunity for students to develop study skills, particularly in the areas of note-taking and test preparation. Students are taught a variety of ways to prepare for tests to meet the needs of a variety of learners. Topics of study include cells, human body systems, genetics and heredity, biomes, matter, atoms and elements, and forces and motion. STEM units incorporate hands-on activities that encourage problem-solving, creativity and innovation.
❖ Geography (Social Studies) 5th graders begin to learn of the world around them and over the seas. Each quarter we study one continent as a whole class focusing on the geography of the area, its history, and what life is like today. In addition, students research a variety of areas including plants and animals unique to the area, social & political elements, the history of the country, and traditions of the people.
❖ Forensics offers students the opportunity to study and practice public speaking.
❖ Study Skills & Organizational Strategies Fifth grade is a growing year as children build their independence. Helping to support this growth we work on a variety of skills and strategies. Examples include completing daily assignment books, turning in homework, managing time wisely, transitioning between classes, and utilizing problem-solving skills.
Technology
❖ Class Dojo
❖ Google Classroom
❖ Learning Apps
❖ 1 to 1 technology with iPads
❖ Laptop cart available
❖ Promethean Boards in each classroom
Specials Available - specials are once a week except for PE which is three times a week.
❖ Art
❖ Spanish
❖ Music
❖ Choir
❖ Physical Education (PE)
Lunch Hour - 11:15 to 11:45 a.m. is our lunch with 3rd & 4th graders
Recess - 11:45 to 12:25 p.m. is our recess with 3rd & 4th graders